Healthy Early Years London
Useful information and resources for those working with early years children.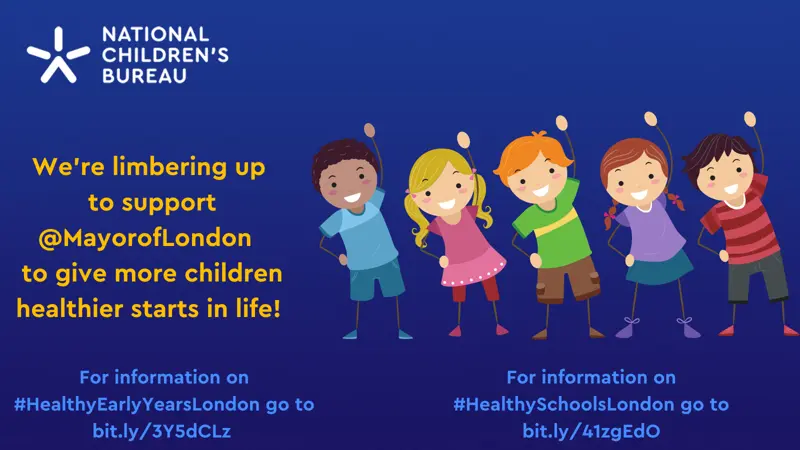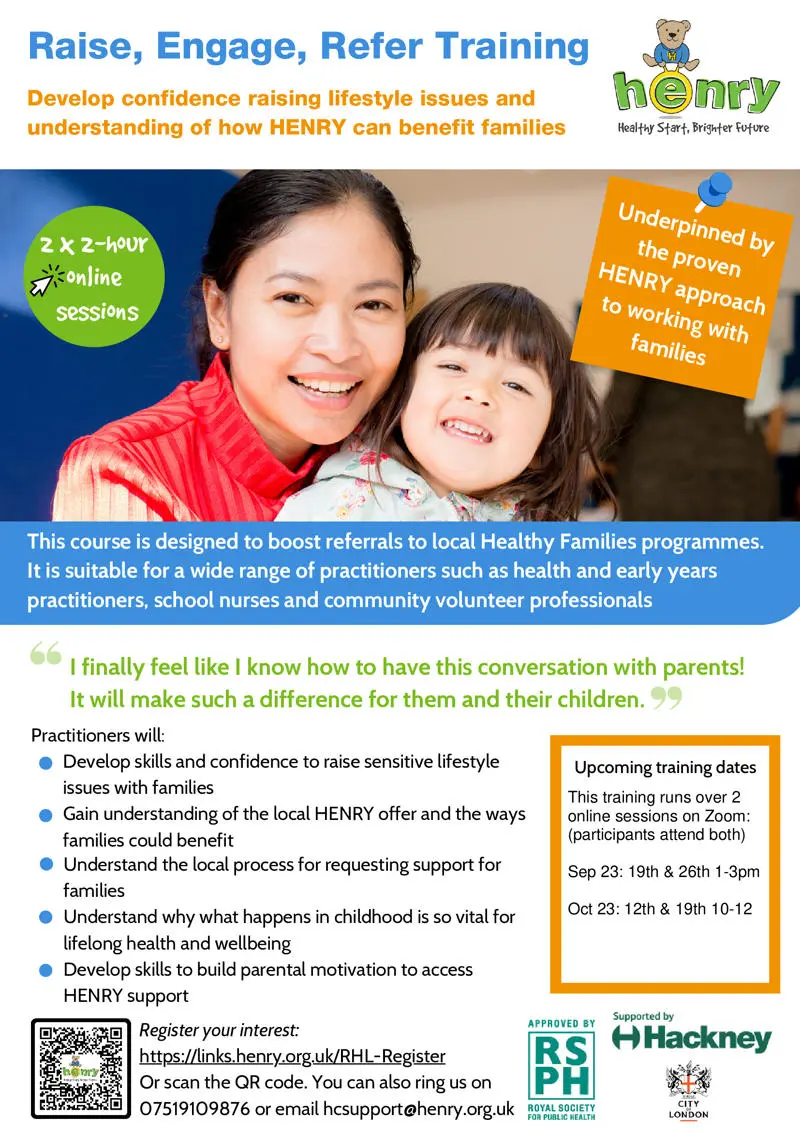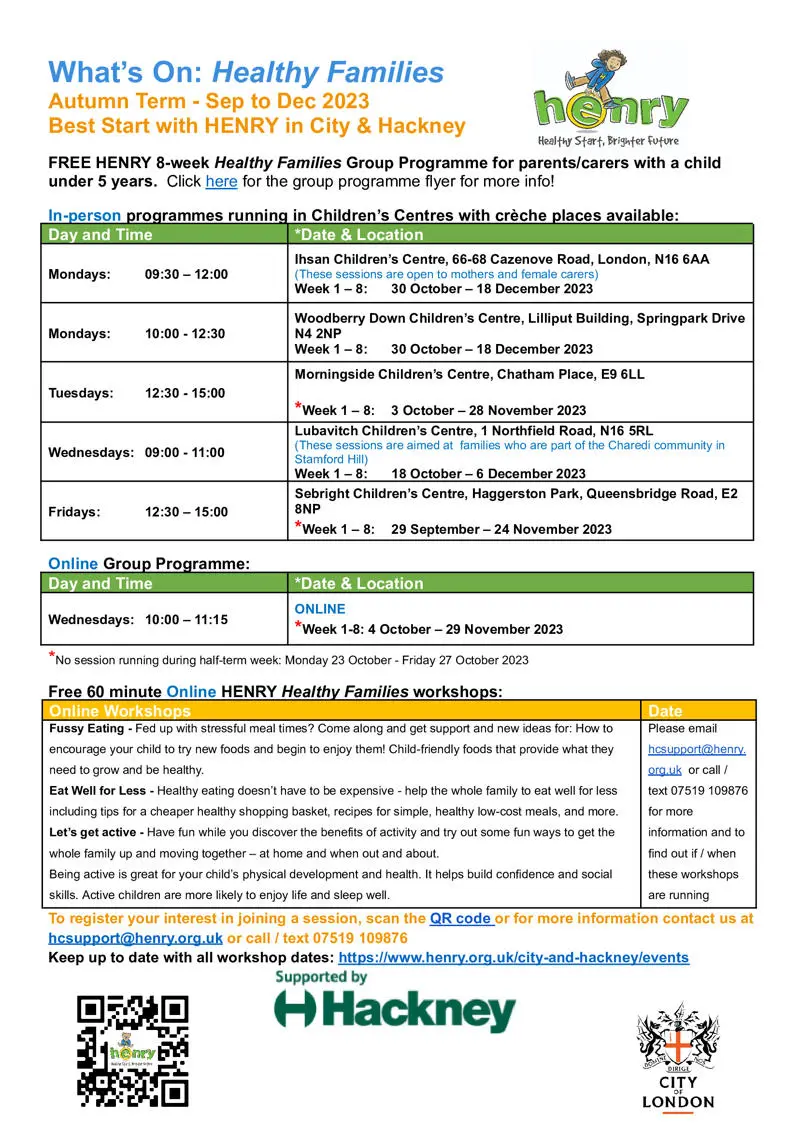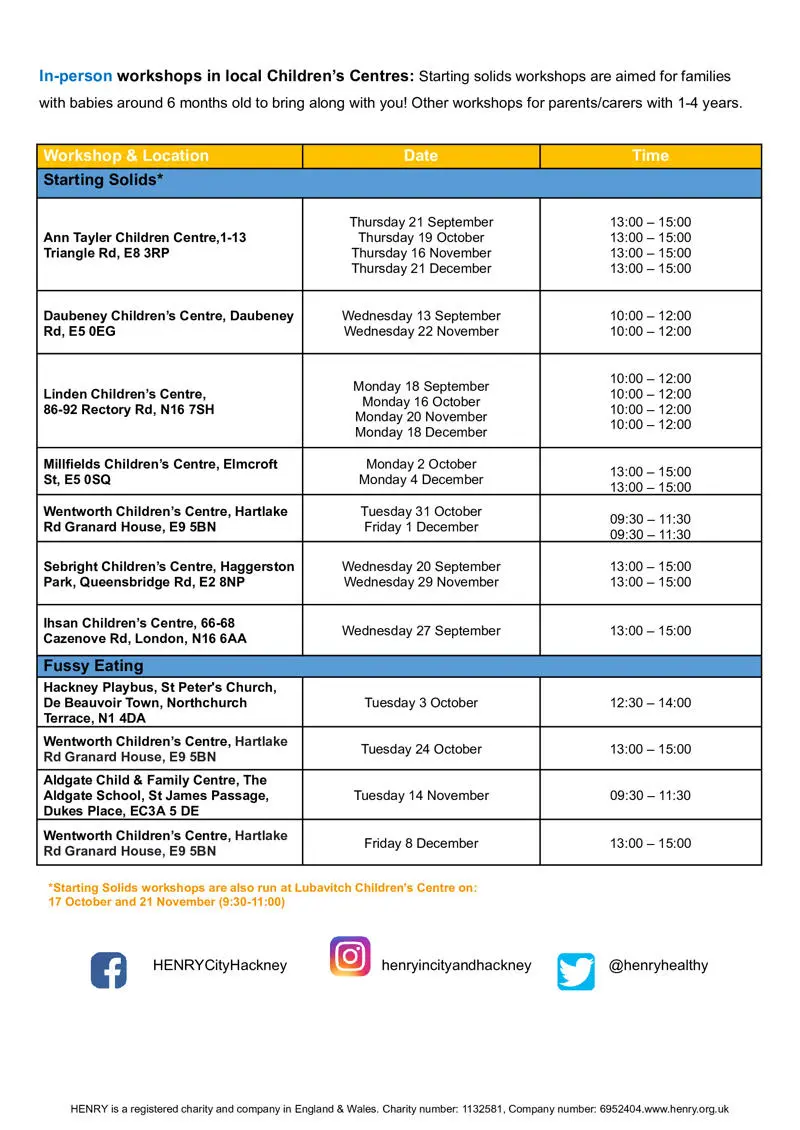 Healthy Early Years London (HEYL) is an awards scheme funded by the Mayor of London that supports and recognises achievements in child health, wellbeing and development in early years settings. All Early Years settings can take part in Healthy Early Years London (HEYL) by registering online.
Settings in the City of London with a local Healthy Early Years programme can apply for HEYL Bronze, Silver and Gold awards.
Steps to achievement:
Register for HEYL by creating an account
Log in to start your application
Progress through the Bronze, Silver and Gold awards with the support of your Early Years Advisor
If you are interested in joining the HEYL awards scheme please contact Verity Welch (Early Years Advisor) on eeyservice@cityoflondon.gov.uk.
The National Children's Bureau (NCB) has managed, refresh and aligned the Healthy Early Years London and Healthy Schools London awards programmes on behalf of the Mayor of London.
HEYL/HSL Refresh Update
The NCB team have engaged with a variety of partners (Ofsted, PACEY, NHS England) to ensure that the programme is aligned with other health initiatives across the sector. They also recently met with the Lynk Up crew, a group of young Londoners aged 7-15, who meet monthly to address the issues young Londoners face.
The refreshed awards have started this September (2023) but if you have already started in the old system please continue to submit your information for your HEYL award using the existing system.
Contact Verity.Welch@cityoflondon.gov.uk if you have any questions.
By registering, you will become part of the HEYL/HSL network, with an opportunity to sign up to newsletters providing information on local and national initiatives, updates on the award, evidence and research, news from other settings delivering the programmes, training opportunities and events.
Please look at the resources available to support you in achieving your awards.
Why is food safety so important for young children?
The EYFS framework requires providers to take all necessary steps to keep children safe and well – and you must be confident that those responsible for preparing and handling food in your setting are competent to do so.
Tragically, a child dies in the UK every month from choking and hundreds more require hospital treatment. It can happen quickly and it can happen to anyone.
Babies' and young children's immune systems are not as strong and developed as adults' which means they are more vulnerable to infections which can lead to food poisoning. It is important to take extra care with hygiene and preparing food safely.
Please see the government website for more information.
Tragically, a child dies in the UK every month from choking and hundreds more require hospital treatment. It can happen quickly and it can happen to anyone.
The Food Standards Agency have issued some useful resources in the form of two posters which can be displayed in your setting where food is prepared and served to children, as a helpful reminder of how to minimise the risk of choking.
Please download the poster from the Food Standards Agency here.
Babies and young children are highly vulnerable to bacteria that can cause food poisoning. Some foods can also be a choking hazard. Read about how to store, prepare and serve food carefully to keep your child safe.
Is my baby choking or gagging?
There's a difference between choking and gagging. Gagging is a normal reflex as your baby learns to chew and swallow solid foods. Gagging is loud. Your child's skin may also look red when they're gagging, but redness can be harder to see on brown and black skin. Choking is quiet. If your child has white skin, it may begin to look blue (cyanosis) when they're choking. If they have brown or black skin, their gums, inside their lips, or their fingernails may begin to look blue.
Read more about how to recognise the signs of gagging.
Choking: what to do
If you think your child is choking and cannot breathe properly:
shout for help
get them out of the high chair
support their chest and chin with one hand and – with the heel of your hand – give 5 sharp blows between the shoulder blades
Please see the NHS website and St John's ambulance for more information on what to do if a baby is chocking, and Paedeatric First Aid:
Further information:
First Aid courses: British Red Cross: first aid courses
The City of London's Early Years settings currently hold the following awards levels:
City of London Child and Family Centre: Gold
Smithfield House Nursery: Bronze
Newpark Childcare: Bronze
City Child Brigh Horizons: First Steps
Hatching Dragons Nursery: First Steps
Barbican Playgroup: First Steps
This will be updated as and when the levels change.
'Whiplash-induced' head injuries in infants were first described in the 1970s by American paediatric radiologist John Caffey. He used the term 'whiplash shaken infant syndrome' to describe this form of abuse and this led to shaking becoming recognised as a cause of brain injury in infants.1
While Caffey identified shaking as the main cause of brain injuries in the cases he studied, research has since concluded that forceful contact to a baby's head also causes the injuries associated with 'shaken baby syndrome'.2 So, while Caffey identified that the rapid movement of 'shaking' a baby can cause harm, the term 'shaken baby syndrome' itself doesn't prompt professionals to think about other causes of injuries, such as hitting, slamming, striking, throwing and crushing.3,4
Why shouldn't we use 'shaken baby syndrome'?
Using the term 'shaken' to describe infants experiencing head injuries is misleading. It focuses on one action and limits professional thinking around the other potential causes of a head injury in an infant.
'Shaken baby syndrome' also has a negative reputation from its use in the media where it became sensationalised through cases that came into the public eye.5 On a practical level, this negative media representation and the stigmas around the term can make it difficult for parents to talk about the subject with professionals. The emotive words can also be distressing and distracting for professionals and overshadow effective conversation around ensuring parents understand how vulnerable new babies are.6
What is a more helpful way for professionals to talk to each other about the subject?
Babies do have accidents that can result in injury. However, it is important for professionals to be able to identify when these injuries are a result of deliberate actions.
When babies are injured due to be being hit, shaken or thrown, the term 'non-accidental head injury (NAHI)' more accurately reflects the nature of the abuse experienced. The NSPCC uses the term NAHI, however other services may use 'abusive head trauma (AHT)'. Both are widely used terms amongst professionals.7 Using 'non-accidental head injury' instead of 'shaken baby syndrome' to describe an incident of deliberate head trauma can be useful for communication between professionals and agencies. It focuses on the impact to the child by making it clear that the injury wasn't an accident and prompts professionals to think about the potential risks posed by the adults around the child.8
Working with parents
The Child Safeguarding Practice Review Panel (the Panel) identified in their national review Safeguarding children under 1 year old from non-accidental injury,9 that some parent and carers with additional struggles, such as experiencing poor mental health, can find it harder to manage their own emotions and behaviours around their infant crying. Professionals need to recognise that the struggles parents and carers have around coping with crying can be a trigger for behaviours that may result in non-accidental head injury.10
Working with parents on handling their baby safely and managing stressors is important. It can reduce the actions or behaviours that may result in deliberate head injury to their babies.11 However, non-accidental head injury can be a really tough subject to talk about and using terms like 'shaken baby syndrome' or 'NAHI' can alienate parents and carers. Stepping away from using labels and being able to use non-judgmental language can help parents and carers to think, and open up, about the challenges they are facing and the support they need.
It is helpful to frame conversations about NAHI with parents around recognising their triggers and equipping them with the tools to cope, rather than focusing on the potential harm they could cause their baby. If parents have the tools and support to manage stress they may feel less overwhelmed and can better care for their baby.
For more information, visit: Using 'non-accidental head injury' and not 'shaken baby syndrome' | NSPCC Learning